Quality Policy
"Always do well. Strive to do better. "
At Cryostar, our products and services conform to our customers' quality requirements, our own standards and those of regulatory authorities.
Our vision of Quality
Cryostar is the industry leader in the quality of its products and services.
Guided by our customers' requirements, we create value both for our customers, and for Cryostar.
Quality is at the heart of everything we do, every day.
All Cryostar staff and our properly-equipped and authorised sub-contractors must commit to delivering excellence.
Our principles
Quality is everyone's responsibility... 100% respect for this quality policy and its respective procedures is expected of us all.
Know, understand and provide an effective response to customers' requirements.
Continually improve processes and systems to offer better quality, effectively and for the long term.
Facilitate continuous learning by replicating and sharing best practice.
Research, develop and promote technologies, products and service that improve product quality and safety sustainably.
Our commitment
To comply with regulatory and industrial standards.
To provide a framework to establish and review quality objectives.
To visibly measure the efficiency and effectiveness of our quality performance in relation with our customers and encourage continuous improvement.
To reduce commercial risk for the company through transparent and effective management of technological and transactional processes, and of our departments.
To provide training, assistance, support and an infrastructure to guarantee that this policy is respected.
Managers at every level visibly comply with this policy and ensure that it is communicated, understood and applied by everyone.
The Quality department features a large and highly qualified multi-disciplinary team, which is involved in implementing Quality strategy in areas of the utmost importance:
Metrology / Quality System
Instrument management (inspection, measurement and equipment testing).
Documentary management relative to the quality system.
Management of the internal audit plan and the associated action plans.
Supplier Quality
Qualification and management of supplier quality performance.
Management of supplier non-compliance.
Assistance for our suppliers and sub-contractors through management of improvement plans.
Operational Quality
Final equipment inspection.
Support of improvement initiatives.
Assistance for production and testing areas on Quality issues.
Engineering Quality
Analysis of customer specifications, standards and directives for each project.
Definition of the inspections and specific features to be carried out on our suppliers' premises and at Cryostar.
Management of project-related quality documentation.
Product Safety
Guarantee the conformity of our products with standards and directives.
Provide practical expertise to other departments.
Carry out regulatory oversight.
Our certifications, your safety
We guarantee our machines' compliance with customer specifications and the regulations in the country where they are installed to enable customers to operate equipment with complete confidence. Safety of both property and people is our priority.
Certificat ISO 9001 | Certificat ISO 14001 | Certificat ISO 45001 | Certificat DESP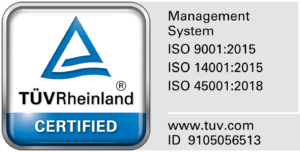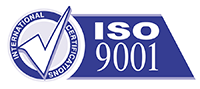 We are constantly striving to improve...
Improving our equipment and services means taking account of your feedback is essential.
In 2021, we decided to use a new kind of survey that focuses on four topics: buying experience, project execution, on-site intervention and spare parts. These survey also allow us to track an NPS indicator.