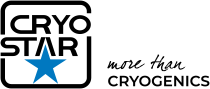 Cryostar UK was founded in 1985 as a maintenance centre, but today has become the Cryostar hub for Northern Europe, covering the UK, Ireland, Scandinavia, the Baltic states and South Africa.  This site is fully equipped to handle all of our customers' needs for spare parts as well as repairs and onsite service. Cryostar UK features:
500 m2 workshop
A cryogenic test stand and related equipment
Clean room for O2 service equipment repair with dedicated O2 clean tooling
Mechanical seals repair tools
A large spare parts store (24 hour delivery)
A secured car park for road tankers and other heavy equipment.
UK / Ireland
CRYOSTAR UK
Unit 1 Kea Park Close Hellaby, S66 8LB Rotherham UK
Phone: +44 (0)1709 702 777
Fax: +44 (0)1709 702 771
E-mail : CryostarUKSales@cryostar.com