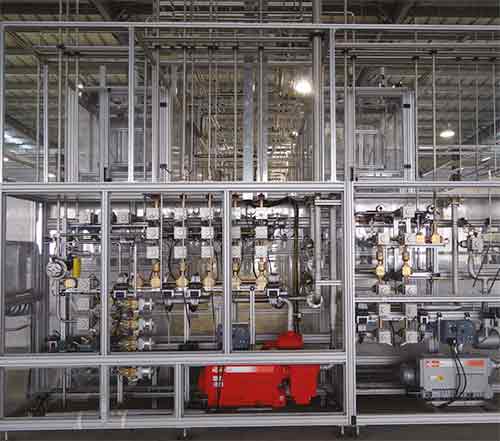 Complete skid with all valves and instruments to fill cylinders in total safety with the highest accuracy. Cryostar supplies all filling systems for single or mixtures gases with 3 methods in standard : by mass flow meter, scale or pressure/temperature correlation.
All Cryostar filling skid systems are CTE or BAM approved for O2 filling and ATEX approved for flammable gases.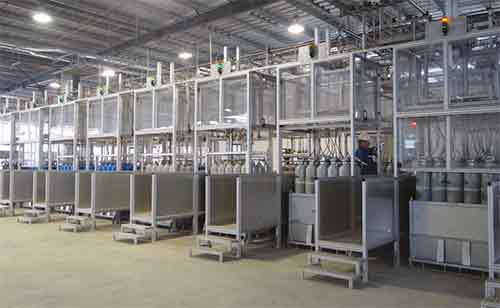 The filling racks can fill batches up to 16 bottles.
Cryostar's filling racks are composed of:
    Walkways, access stairs and bumpers.
    A tray supporting the flexible hoses or the lyres (adapted to different cylinder heights).
    A safety cage to protect the operators.