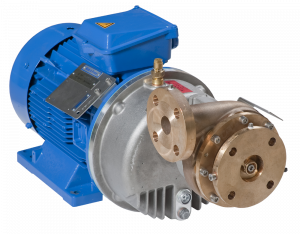 Fixed speed Gearbox coupled Pumps that can pass from 10 to 40 m3/h up to 40 bar.
Materials of the cold end and oil used in the gearbox are suitable for pumping oxidizing gases such as liquid oxygen (LO2) and liquid nitrous oxide (LN2O).
Used as ground or truck mounted pump the GBS and CBS pumps are typically used for road tanker unloading. These pumps are also available in ATEX execution suitable for explosive environment.